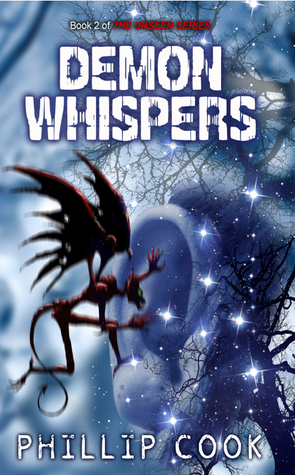 Some drugs control your demons. Others unleash pure evil upon the world…
Ava Perdu never lets emotion get in the way of her job. But when the French spy's latest mission indirectly leads to her daughter's suicide, her quest to obtain an incredible device turns into one for vengeance …
​
As she hunts down the truth, Ava learns of a link between a trial drug and demonic manipulation. She scoffs at the idea of demons, until the unfamiliar voices fill her mind. As the true cause of her daughter's death comes to light, Ava's world spirals out of control and intensifies her quest for revenge …
Ava plots to kill every last person responsible for the suicide, but exacting her vengeance may result in an eternity of damnation ...

​Demon Whispers is the second book in a gripping series of Christian supernatural mysteries. If you like compelling plots, spiritual spy thrillers, and original allegories about addiction and the human brain, then you'll love Phillip Cook's mind-bending story.
​
Buy Demon Whispers to test the boundaries of the unconscious today!


---