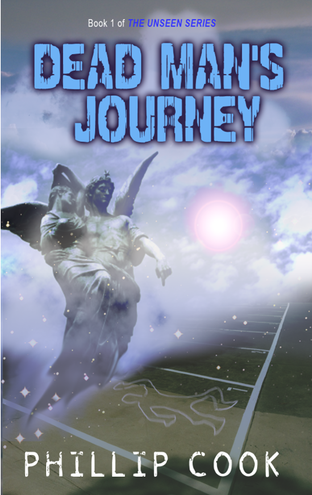 ​​​​
​
An invisible realm. A lethal invention. One man must solve an incredible mystery before the death toll rises …
Aaron Fitzpatrick wasn't sure what to think when his father's body was found far away from his jogging route. The Australian soldier can't help but suspect foul play when he learns his dad's death wasn't the only local oddity. Dozens of people including Brisbane's homeless seemed to vanish from the earth, only to be returned after a wildly unsettling experiment …
As Aaron investigates his father's death, all signs point to a device with the power to manipulate the seen and unseen spiritual world. When his childhood sweetheart and a reverend with instructions for resurrection get mixed up in the mystery, Aaron realizes this experiment may only be the beginning. He has just one chance to save the girl he loves from a madman with unimaginable power ...
Dead Man's Journey is the first book in a series of thrilling Christian supernatural mysteries. If you like engaging characters, pulse-pounding suspense, and speculative takes on the afterlife, then you'll love Phillip Cook's thought-provoking tale.
​Buy Dead Man's Journey to test the boundaries of the unseen today!
​
​​
---